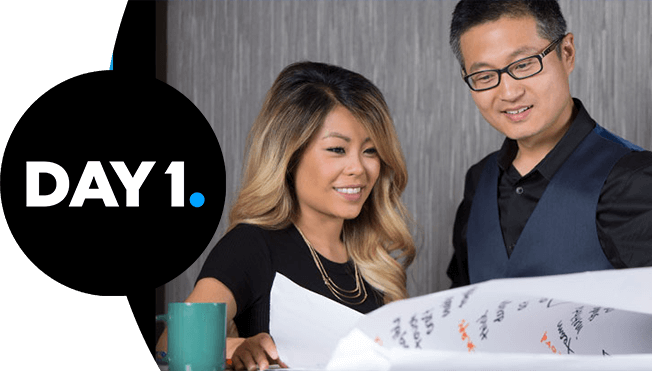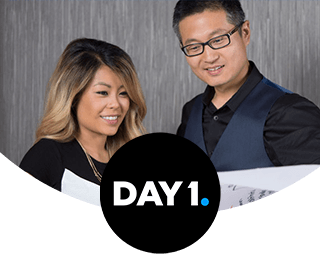 Lead million-dollar sales for Billion-dollar brands
Strategic Sales - Junior Sales Manager (m/f)
Paris, France
Are you a leader? How would you like to help develop the strategy and improve the business models of global companies? Do you have an ambitious spirit, a real passion for winning, and an interest in traveling? If you have proven analytical skills and are looking for a rewarding job which will allow you to grow personally and professionally, then come be a sales manager with us! We are looking for someone with the ability to help us build collaborative and mutually-beneficial relationships with others.
Full Time
Level: Recent Grad/Entry level
Success Profile
What makes a successful Sales professional P&G? Check out the top traits we're looking for and see if you have the right mix.
Compassionate
Courageous
Helpful
Leadership
Results-Driven
Trustworthy

Responsibilities
Description
Tu souhaites travailler sur des marques iconiques comme Ariel, Pampers, Gillette, Head & Shoulders ou encore Oral-B ?Avoir des responsabilités dès ton 1erjour ? Intégrer une entreprise qui va fortement investir sur toi et ta formation? Avoir une carrière riche et des perspectives rapides d'évolution? Le tout au sein d'une société dynamique avec un fort esprit d'équipe ?
Dans ce cas, la fonction Stratégie Commerciale chez P&G est faite pour toi!
Qui sommes-nous?
Le département Strategic Sales / Stratégie Commerciale est en charge de collaborer avec nos clients et de développer des concepts et activités commerciales stratégiques afin de faire évoluer notre activité et augmenter nos ventes.
Nous travaillons avec nos clients, qu'il s'agisse de magasins, détaillants, sièges sociaux, ou encore d'influenceurs et consommateurs finaux, afin d'aligner nos stratégies et mutualiser nos capacités, compétences et atouts.
Les reponsabilités
Rattaché(e) à un Chef des Ventes Régional, tu as la responsabilité de développer le chiffre d'affaires et les parts de marché des marques P&G sur ton secteur géographique. Ainsi, tu es en charge d'un chiffre d'affaires de 10 millions d'euros réparti sur une 50aine d'hypermarchés, de supermarchés et de drives.
Tu es le/la représentant(e) de P&G auprès des chefs de rayon et des directeurs de magasins avec qui tu négocies:
La gamme pour assurer la présence des produits P&G en rayon et l'arrivée rapide des innovations;
Le merchandisingpour améliorer la visibilité des marques P&G en rayon;
La promotion avec le volume de commande et la théâtralisation.
Tu travailles en binôme avec 1 ou 2 promoteur(s) des ventes afin de garantir une exécution parfaite des actions que tu as négociées avec tes clients. Tu pilotes ses/leurs missions et aide ton Chef des Ventes Régional dans son/leur coaching au quotidienpour atteindre ensemble vos objectifs de vente.
Tu fais partie d'une équipe d'une quinzaine de chefs de secteur et de promoteurs. Tu contribues à la dynamique de groupe en participant activement aux réunions d'équipe, aux formations dans une culture d'entraide et de feedback.
Pourquoi nous rejoindre?
Nous te garantissons des responsabilités dès le premier jour et un impact direct sur le business.
"On ne naît pas vendeur, on le devient:" tu bénéficies d'un programme de formation complet aux techniques de vente P&G et sur nos catégories. Tu passes en moyenne 20% de ton temps en formation pendant la période terrain. Ton 1er mois chez P&G est consacré à la formation.
On ne rejoint pas P&G pour un poste, mais pour une carrière. P&G offre de très belles perspectives d'évolution au sein de la fonction commerciale. En effet, notre politique RH prône la promotion interne : tous nos directeurs commerciaux sont passés par le terrain! Après une première mission réussie, tu évolueras sur un poste de Compte-Clé ou Category Manager au siège.
Ta remuneration est à la hauteur de ton succès et évolue rapidement en fonction de ta performance individuelle. Pour commencer, nous te proposons une rémunération composée d'un salaire fixe + 13ème mois + forfait repas de 17 euros/jour. Tu bénéficies également de la Participation, de l'Intéressement et d'un Plan d'Epargne de Groupe, ainsi que des œuvres sociales proposées par notre CSE. A cela s'ajoute un véhicule de fonction, avec carte essence et télépéage, que tu pourras utiliser à titre personnel (contre paiement avantage en nature), un package informatique (PC, iPad et iPhone, imprimante, participation aux frais de wifi à domicile…).
Qualifications
Le profil que nous recherchons
Tu corresponds à nos attentes si:
Tu es titulaire d'un Master d'Ecole de Commerce ou d'ingénieur, ou d'Université, avec 2 ou 3 ans d'expérience au maximum.
Tu aimes leader des projets et tu démontres une forte détermination à faire avancer les choses pour atteindre tes objectifs.
Tu as un très bon sens du relationnel et aimes travailler en équipe.
Tu fais preuve d'agilité, d'adaptabilité et de créativité.
Tu es autonome, rigoureux(-se) et possède un vrai sens d'organisation.
Tu parles français couramment et as un bon niveau d'anglais.
Tu es titulaire du Permis B.
Pour ton information
Chez P&G, nous encourageons la diversité quelle qu'elle soit :"Everyone valued.Everyone included. Everyone performing at their peak."
NB: Quelques découchages occasionnels sont à prévoir sur ce poste.
Location: Paris, France
Job Id: SLS00004580
Apply Now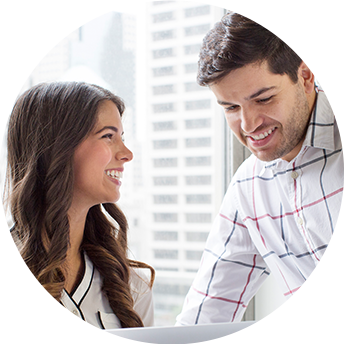 STAY INFORMED
Join our Talent Community to receive via email information about P&G, upcoming events, and job alerts.
SIGN UP FOR: