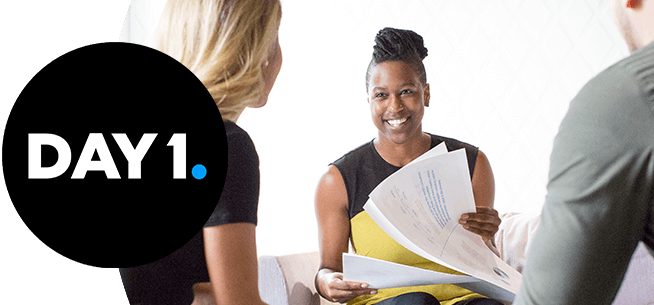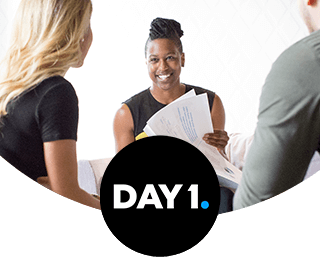 Begin a meaningful career right here
Manufacturing - Ingénieur Procédés / Process Engineer (m/f)
Description
How would you like to improve machinery and process systems while also managing teams of people? We want engineers who can handle dynamic work environments and who know how to think outside of the box. We rely on our engineers in manufacturing to make our products to the highest of standards. If you would like to be a part of this process, then we want you to apply!
Are you ready for the challenge?
Product Supply Manufacturing is responsible for every aspect of product making. Manufacturing has responsibilities which cover reliability, quality, safety of our equipment and processes, and the motivation of the people working in the plant.
Through our groundbreaking manufacturing technologies and Integrated Work Systems, Manufacturing continues to set the highest standards and to deliver breakthrough results.


As a Process Engineer in a Procter and Gamble plant, you'll have several responsibilities, from the reliability of production lines to the motivation of teams, the quality and the safety of equipments and of our working processes. These activities suppose the development of the most modern technologies and our sites are recognized for their capacity to launch new initiatives and to manage numerous projects.
You'll be working within one of the major functions of the plant in Blois or Amiens:
• Making: Here you would participate in the production of our products based on the recipes we get from Research & Development.
• Packing: Here you would get our products into their final packaging and set up in palets. Your team would have three priorities - safety, quality, and productivity.
• Logistics : Here you would participate in production planning, supply in materials, stock management and flow optimisation.
You'll also develop the capabilities of teams.
What we will offer you :
· Meaningful work as of Day 1;
· Support from your manager and team;
· Get your own project(s) as of the beginning, with a lot of autonomy on how you plan your work;
· An opportunity to put your technical skills to work on challenging problems;
· Work with people of different nationalities and cultural backgrounds;
· Develop yourself through professional training and on-the-job mentorship;
Plus à l'aise en français ? Lisez la version ci-dessous !
Vous souhaitez participer à l'amélioration continue de notre machinerie et de nos procédés, tout en coachant des équipes et en les voyant grandir jour après jour? Nous sommes à la recherche d'ingénieurs capables d'évoluer dans des environnements de travail dynamiques, qui sachent prendre des initiatives et proposer des solutions innovantes. Nous comptons sur nos ingénieurs procédés pour s'assurer que nos produits répondent aux critères de qualité et de performance les plus élevés.
Prêt(e) relever ce défi? Rejoignez nos équipes chez Procter & Gamble en tant qu'Ingénieur Procédés!
Les sites de production P&G sont responsables de tous les aspects de fabrication du produit.
Ils ont des responsabilités étendues qui couvrent la fiabilité, la qualité, la sécurité de nos équipements et processus, et la motivation des personnes travaillant dans l'usine. Grâce à nos technologies de pointe et à nos systèmes de travail intégrés, le secteur de la fabrication continue d'établir les normes les plus élevées et de livrer des résultats décisifs.
Vos missions :
En tant qu'Ingénieur Procédés, vous êtes sur le terrain pour proposer toutes les actions d'amélioration ou de modification et assurer ainsi l'évolution et l'optimisation des process existants.
En tant que manager sur site de production, vous aurez de nombreuses responsabilités, allant de la fiabilité des lignes de production à la motivation des équipes, à la qualité et à la sécurité des équipements et de nos processus de travail.
Ces activités supposent le développement des technologies les plus modernes et nos sites sont reconnus pour leur capacité à lancer de nouvelles initiatives et à gérer de nombreux projets.
Vous travaillerez sur le terrain, sur l'une de ces grandes fonctions à Blois ou Amiens, France :
• Fabrication ou Conditionnement : vous contribuerez à l'amélioration continue des conditions de production (diminution des arrêts, optimisation de la production, analyse des défauts) et au démarrage de nouvelles installations sur notre site, lignes de conditionnement, ou sur nos processus de fabrication.
• Logistique : vous participerez à la planification de la production, la gestion de l'approvisionnement en matériaux et du centre de distribution, l'optimisation des flux, la gestion des stocks, etc.
Vous développerez les compétences des équipes à travers les outils de résolution de problèmes.
Ce que P&G a à vous offrir :
· Des responsabilités dès le premier jour;
· De l'autonomie dans vos missions et votre organisation;
· Des projets challengeants;
· Un développement professionnel grâce à des formations et un apprentissage sur le terrain;
· Des équipes internationales et multiculturelles.
Qualifications
[ENG] You are a good fit if:
-You have a Master's Degree from an Engineering School / University, with 2-3 years of working experience maximum.
-You have a good command of both English and French, as well as of Pack Office.
-You have skills in creativity, teamwork leadership and strategic analysis.
[FR] Vous correspondez à notre recherche si :
-Vous êtes titulaire d'un Master d'Ecole d'Ingénieur / Université avec 2-3 ans d'expérience au maximum.
-Vous avez une bonne maitrise du français, de l'anglais et du Pack Office.
-Vous avez de bonnes compétences dans les domaines suivants: leadership, collaboration, créativité et analyse stratégique.
Diversity at P&G :
[ENG] We are an equal opportunity employer and value diversity at our company. We do not discriminate on the basis of race, religion, color, national origin, gender, sexual orientation, age, marital status, or disability status.
[FR] Chez P&G, nous nous engageons à offrir l'égalité des chances en matière d'emploi. Nous ne discriminons pas les individus sur la base de leur race, couleur, sexe, âge, origine nationalité, religion, orientation sexuelle, statut marital, citoyenneté, handicap, ou toute autre facteur protégé.
"Everyone valued. Everyone included. Everyone performing at their peak."
Job locations:
Amiens, Hauts-de-France, France; Blois, Centre-Val de Loire, France Job Type: Full-time Req No: MFG00005978
Apply Now
Recently Viewed Opportunities
You have not viewed any jobs recently.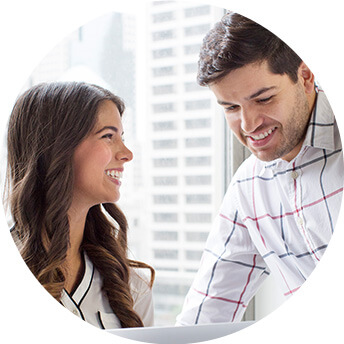 STAY INFORMED
Join our Talent Community to receive via email information about P&G, upcoming events, and job alerts.
SIGN UP FOR: