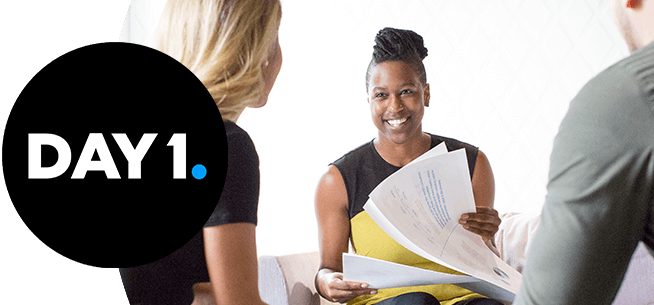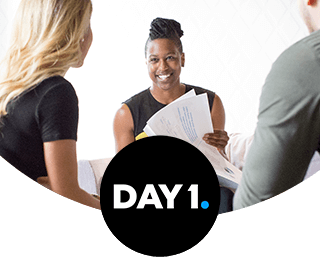 Begin a meaningful career right here
Apprenticeship / Internship in QA/HSE (m/f)
Description
Vous voulez transformer les matériaux pour changer la vie des consommateurs ?
Un stage / une opportunité en apprentissage en tant qu'ingénieur de procédés dans l'une de nos usines pourrait être le bon endroit pour vous permettre d'acquérir cette expérience !
Dans nos usines, nous produisons des biens de consommation pour approvisionner le marché européen en conformité avec les attentes de nos clients en termes de qualité, de temps et à moindre coût. Dans un environnement de plus en plus innovant, et pour assurer notre position de leader, nos usines entièrement automatisées sont constamment renouvelées afin d'assurer le développement et l'utilisation des technologies les plus avancées. Nous valoriserons votre créativité et votre capacité à analyser et à résoudre des problèmes.
Dans ce stage / cet apprentissage, vous aurez l'opportunité d'être sur le terrain pour relever différents défis, prendre des décisions et voir rapidement les résultats. Vous découvrirez les technologies de P&G mondialement reconnues, et également les normes et méthodes de P&G. Enfin, vous développerez vos propres capacités grâce à l'expérience, le coaching et la formation.
Êtes-vous prêt à relever le défi ?
Hygiène, sécurité et environnement
L'équipe HSE a pour mission le management des problèmes d'environnement: gestion des déchets, de l'eau et de l'énergie, destruction des produits défectueux,mais aussi une collaboration continuelle avec les autorités locales afin d'assurer une démarche conforme aux normes légales de chacun des projets du site.
Vos objectifs:
Le management environnemental du site (destruction des produits, gestion des déchets…)

L'élaboration d'une étude sur la consommation de l'eau et de l'énergie dans notre site afin de proposer des solutions pratiques et écologiques censées améliorer et réduire la consommation.

Créer les supports de formation et former les opérateurs

Optimiser les plans de prévention ; mettre en place le système de gestion et déployer l'évaluation du risqué;
Optimiser les permis de travail ; mettre en place le système de gestion et déployer l'évaluation du risque;
Mettre en place les outils d'accompagnement des projets de normes et d'obligations sécurité;
Nous vous offrons:
Des responsabilités dès le premier jour – vous serez le maître de votre projet dès le début et aurez des responsabilités et des tâches spécifiques;

Du coaching en continus – vous travaillerez au sein d'une équipe dynamique et vous bénéficierez de coaching de la part de votre manager;

Un environnement de travail dynamique et équilibré – nos employés sont au coeur de notre activité; nous valorisons chaque individu et nous encourageons les initiatives, tout en promouvant l'équilibre de la vie professionnelle et la vie personnelle.
Do you feel more at ease in English? Then read this version below!
Do you want to transform materials for winning consumer experiences?
Then an Internship as Manufacturing/Engineering Intern in one of our plants might be the right place for you to gain this experience.
In our Manufacturing department, we produce consumer goods to supply our customers with high-quality product, on-time, and at a low cost. You will help us innovate to ensure the development and use of the most advanced technologies. We value your creativity and skill in analyzing and solving problems.
Your Role in Manufacturing:
In this internship, you will have the opportunity to be on the production floor meeting different challenges. It's up to you to make decisions and the results of those decisions through. You will discover our leading technologies which are world-renowned. You will also discover the P&G standards and methods. In the end, you will build your own capabilities through the job experience, mentoring and training.
Are you ready to take the challenge?
Health Safety & Environment
This team handles the environmental issues of the site, including working on our waste, destruction of defective products, water management and energy, but also with local authorities to ensure compliance on any site projects.
You will work on:
Environmental Management Site (destruction of products, waste management ...)
Conducting a study on the consumption of energy and water at the site and propose practical and sustainable solutions for improving and reducing energy consumption across our processes
What we offer you:
Responsibilities as of Day 1 – you will feel the ownership of your project from the beginning, and you will be given specific projects and responsibilities
Continuous coaching & mentoring– We'll help you work with passionate people and also receive both formal training and mentoring from your manager
Dynamic and respectful work environment – employees are at the core; we value every individual and encourage initiatives promoting agility and work/life balance
Qualifications
Quel profil recherchons-nous?
Étudiants de niveau master (ex : école d'ingénieurs / universités)

Bonne maîtrise de l'anglais, du français et de Pack Office

Excellence technique et rigueur dans l'exécution des plans définis

Capacité de collaborer efficacement avec les autres

Capacité à analyser des situations et à trouver des solutions.

Des connaissances élémentaires de la directive Seveso, mais aussi de FDS, ICPE etc.;

Des connaissances en chimie représenteront un avantage.
Chez P&G, nous nous engageons à offrir l'égalité des chances en matière d'emploi. Nous ne discriminons pas les individus sur la base de leur race, couleur, sexe, âge, origine nationalité, religion, orientation sexuelle, identité ou expression de genre, statut matrimonial, citoyenneté, handicap, statut d'ancien combattant, statut vih / sida ou toute autre facteur protégé. Notre mission pour la diversité et l''inclusion est la suivante : "Everyone valued. Everyone included.
Do you feel more at ease in English? Then read this version below!
We are looking for Bachelor's/Master's students who:
Are 1 year away from Graduation (Engineering school/ Universities)
Have good command of English
Operate with technical excellence & rigor
Are able to collaborate effectively with others
Can analyze situations and find solutions.
Know how to innovate and reapply successes

Have basics on Seveso regulations, FDS, ICPE…

Knowledge in chemistry is appreciated
Just so you know:
The duration of our internships is 10 to 12 weeks starting June 2018. As an intern, you'll receive an internship allowance.
We are an equal opportunity employer and value diversity at our company. Our mission of Diversity and Inclusion is: "Everyone valued. Everyone included. Everyone performing at their peak".
Job locations:
Amiens, Hauts-de-France Job Type: Full-time Req No: MFG00005979
Apply Now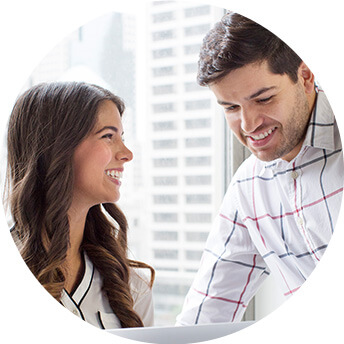 STAY INFORMED
Join our Talent Community to receive via email information about P&G, upcoming events, and job alerts.
SIGN UP FOR: