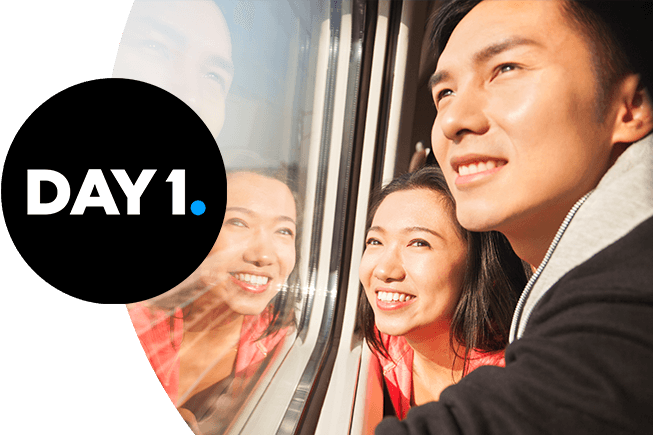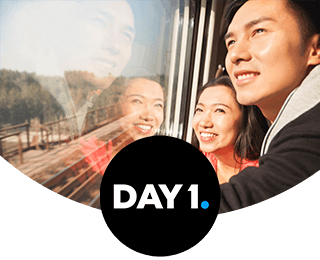 Benefits
Get the benefits that make life better
P&G people are dedicated to making life better for people all over the world, so they deserve benefits that help them live better lives, too. We want you to really understand how much you're valued, appreciated, and integral to the meaningful work that we do. From Day 1.
Use Your Time Your Way

Work/life balance is so important to P&G. After all, our business is about making life easier and better—and we want that for you and your career just as much as our consumers and their day-to-day lives. That's why we offer flexible working times, remote working options, generous paid vacation increasing with service, and personal leaves of absence.

As well as being able to make the most of life at home, you'll also be able to contribute to P&G corporate-sponsored volunteer events. You can discover more about who we're working with near you on your country's specific P&G pages, and you can always ask us more about this at events and interviews—we love to see how passionate our people are about giving back.

READ MORE
Receive Competitive Total Rewards

When you join our team, you'll be valued for your work. We offer a market-competitive salary benchmarked against the finest companies, so you'll be able to spend your generous vacation time doing more of the things you love with the people you love. Your future salary increases will be reflective of your contribution and impact on our business success. What's more, your financial package might include things like interest-free loans, a tax-advantageous share purchase plan, a contributory pension plan, and financial education on topics including purchasing your first home.

Additional perks include discounted P&G products from our company shops and a discount platform offering you unbeatable savings on everything from groceries to exotic holidays.

READ MORE
Live Well

As a P&G team member, you'll enjoy benefits that help you live a vibrant, happy, healthy life. In many countries, you'll have great healthcare options, including private medical insurance, plus a range of well-being programs. And in many locations, you'll have access to well-equipped gyms, fitness, and relaxation classes, as well as active sports and social clubs. You might also receive great savings and discounts on gym memberships.
Take Care of Your Family

As a part of the P&G family, you'll have the resources to care for those closest to you. Options include generous parental leave policies, flexible working arrangements, group life insurance, permanent health insurance, and dedicated support to help you find the right child care or elder care.
BENEFIT PROGRAMS in China
Healthcare

On top of the government medical plan, we are proud to offer our employees additional commercial medical insurance (in-patient/out-patient/dental/critical illness, etc.).

Housing Program

Company provides housing support to our eligible employees.

New Hire Start-Up Loan

P&G new hires are eligible to apply for an interest-free loan to help themselves settle into their new work locations.

International Stock Ownership Plan

ISOP is a leading program that gives employees the opportunity to purchase P&G stock. It enables our employees to participate in the financial success of P&G and have shareholder voting rights.

My Pay My Way

This is a flexible benefit which provides a set of choices to employees to meet their diverse and unique needs.

Competitive Salary

We review our salary ranges each year through benchmarking with the finest companies that compete with P&G for market share and people, and ensure our salaries are set at the top level.

Pay for Performance

Salary increases happen steadily throughout your career and will vary based on your performance progression. Each employee has their own salary plan to correctly reward each individual contribution.
WORK-LIFE BALANCE in China
Work From Home

P&G intends to provide a more flexible working environment with the "work from home" practice. We trust our employees to perform their best at home as well as better take care of their families.

Flexible Work Schedule

P&G offers alternative methods of organizing your work schedule to better meet business and personal needs. Whenever possible, we allow employees to define their own working schedule to improve productivity and to help them say goodbye to traffic jams.

Time Off

Employees at P&G will be offered an annual leave of 15 to 20 days, with full entitlement of all pay and benefits. In addition, Personal Leave of Absence allows our valued people, who have a variety of needs in their different life stages, take an unpaid leave to enable a better work-life balance.